Introduction from Drug peptide supply about Dulaglutide/923950-08-7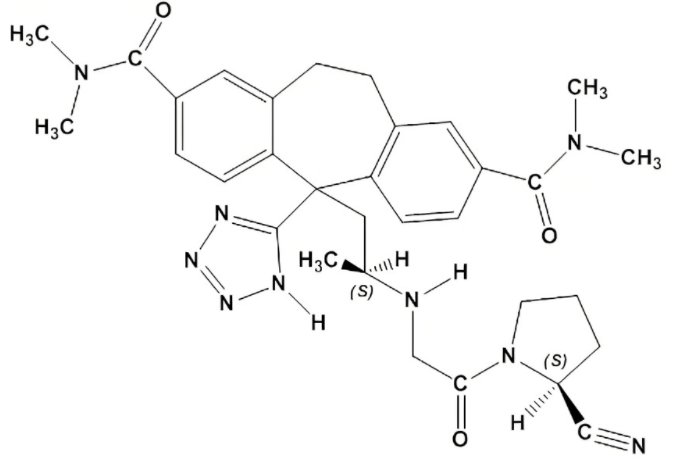 | | |
| --- | --- |
| English name | Dulaglutide |
| Chinese name | 杜拉鲁肽 |
| CAS NO | 923950-08-7 |
| Peptide sequence | His-Gly-Glu-Gly-Thr-Phe-Thr-Ser-Asp-Val-Ser-Ser-Tyr-Leu-Glu-Glu-Gln-Ala-Ala-Lys-Glu-Phe-Ile-Ala-Trp-Leu-Val-Lys-Gly-Gly-Gly |
| Molecular formula | C149H221N37O49 |
| Molecular weight | 3314.6 |
| storage temperature | 2-8℃ |
| purity | ≥98% |
| Package | 1mg;5mg;10mg;50mg;100mg,1g or according to customer's detail requirement. |
| Product English synonyms | |
What is Dulaglutide?
The GLP analog dulaglutide, a long-acting GLP-1 analog, was approved in the United States in September 2014 for the treatment of type 2 diabetes. Structurally, Dulaglutide replaces Ala with Gly at position 8 on the GLP-1 (7-37) chain, Glu at position 22 for Gly, and Gly at position 36 for Arg, with a long average biological half-life. up to 90h. In February 2014, clinical results showed that dulaglutide was non-inferior to liraglutide, making it the first macromolecule GLP-1 analog to be non-inferior to liraglutide. GLP analogs include GLP-1 analogs and GLP-2 analogs. GLP-1 analogs are mainly used for type 2 diabetes, and the marketed drugs include exenatide, liraglutide, lixisenatide, dulaglutide, and albiglutide. While GLP-2 analogs are used for short bowel syndrome, only teduglutide is currently on the market. GLP-1 analogs are currently a popular research field in the field of peptides. The length of the peptide chain is basically between 31 and 44 amino acids, and there is no disulfide bond in the structure.
How to buy Dulaglutide in the U. S.
Remetide Peptide Supplier specializes in the production and sales of peptides in the USA, as well as professional peptide R&D. Feel free to contact us if you have any questions or inquiries about Dulaglutide Peptides.
Hot line:+19498788363
Wechat:americhina
Email:amin@remetide.com