What is Custom peptide service?
Peptide customization generally refers to a service of artificial peptide synthesis, which refers to a peptide synthesis service that is processed and synthesized to meet specific needs according to the needs of customers, such as different requirements such as sequence, purity, and molecular weight.
The molecular weight is confirmed by a mass spectrometer to determine whether the crude MS is correct or not, and then the crude product is purified by High Performance Liquid Chromatography (HPLC) to obtain the high-quality peptide. According to different experiments, different peptide purity can be selected. In principle, the higher the purity, the higher the price. Ningbo Kangbei Biochemical Finishing.
HPLC refers to High Performance Liquid Chromatography. This is a method of separation where chromatograms are created. Chromatographs are the instruments used to carry out this process. High Performance Liquid Chromatography.
What is a polypeptide?
Peptide, also called polypeptide, is a compound formed by connecting α-amino acids with peptide bonds. It is also an intermediate product of protein hydrolysis.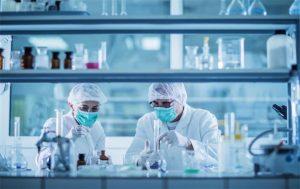 Types of peptide customization
1. Special types of peptides: book peptides, isotope-labeled peptides, phosphopeptides, cyclic peptides, disulfide bond peptides, glycopeptides, drug peptides, cosmetic peptides, etc.
2. Modified peptides: phosphopeptides, biotin labeled peptides, fluorescent labeled peptides (Cy3, Cy5, Fitc, AMC, CMK, FMK, etc.), catalog peptides, coupling proteins (KLH, BSA, OVA, etc.), cosmetic peptides, peptides Library construction, antibody services, glycopeptides, book peptides, RGD cyclic peptides, etc.
3. Special amino acid peptides: A wide variety of unnatural amino acids can be synthesized into peptides.
4. Synthesis method: peptide solid-phase synthesis, peptide liquid-phase synthesis, click chemistry, one-pot synthesis, etc.
5. Peptide project outsourcing service: You provide the experimental route or the general structure of the product. After the company commissioner has designed it, he will follow the principle of first small test and then enlargement to produce peptide products for you.
Customized peptide product purity selection
The purity of common mass spectrometry-grade peptides is generally required to be >95%
Used for antibody screening purity, generally,>85% is enough
In NMR and crystallization tests, the purity is generally >98%
Crude peptides, generally >50% can be used for peptide screening
Customized peptide service content
Standard peptide: chain length up to 150 amino acids, milligram to gram level, purity up to 99%.
Different ranges of purity: crude peptide, desalting, >75%, >85%, >90%, >95%, >98%, >99%.
Conventional modified peptides: acetylation, amidation, biotin-labeled peptides, phosphorylated peptides, D-type amino acid modified peptides, etc.
Special modified peptides: Sulfated-tyrosine, cyclic peptides (disulfide bond cyclization, head-to-tail cyclization), fluorescently labeled peptides (FITC, Dabcyl/Edans, Dansyl, FAM, Abz/Dnp, Rhodamine, etc.), Base peptides (Lys(Me2), Lys(Me), Lys(Me3), Arg(Me), Arg(Me2) -Symetrical, Arg(Me2) -Asymetrical), isotope-labeled peptides (Heavy Isotope Labeled Peptides), pseudo-Peptoid and Peptides for Click Chemistry.
Medicinal peptides, large quantities of peptides.
Assist customers in establishing scientific research peptide libraries.
Antigenic peptides and their cross-linking with proteins: KLH, BSA, OVA, HEL.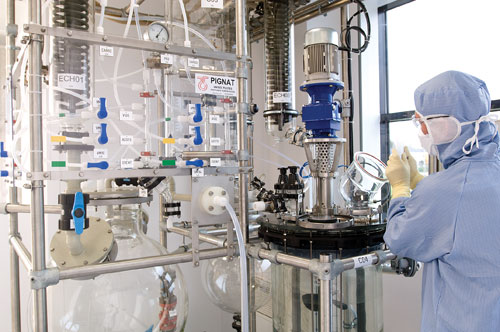 Customized peptide service process
To determine the synthetic sequence, our National Peptide Bio will provide an accurate quotation within 12 hours.
According to the content of the contract, delivery within the specified time, cash on delivery.
For each peptide synthesized, HPLC and MS test reports will be provided free of charge.
The products are packaged in a freeze-dried powder state and delivered to customers by express.
Sinopeptide provides high-quality ordinary peptides in accordance with customer requirements.
We have a mature method of peptide synthesis and purification, using the SPPS method and liquid phase synthesis method to provide customers with high-quality peptides. Our service features are:
1. Purity: We provide crude peptides and pure peptides with purity of 70%, 75%, 80%, 85%, 90%, 95%, 98%, 99%.
2. Desalination and conversion: According to customer requirements, we can de-TFA the peptides, or convert them to acetate.
3. Delivery time: within 30 amino acids, usually 2-3 weeks, the fastest is 1-2 weeks.
4. Quality control: Qualified HPLC, MS, and COA documents are provided for each peptide free of charge.
5. After-sales service: objections can be filed within 1-2 weeks and we will retest them for free. If the products are unqualified, you can return the products free of charge, and the product can be retested for free within 1-3 months, and the sample will be stored for free for 3 months.
Remetide is one of the few professional peptide custom manufacturing companies in the United States. We have many laboratories and production bases in the United States, China, and Hong Kong. If you have peptide custom development or procurement needs, you can contact us.