Introduction from Drug peptide supply about GRF (1-44) (HUMAN)/GRF (human)/83930-13-6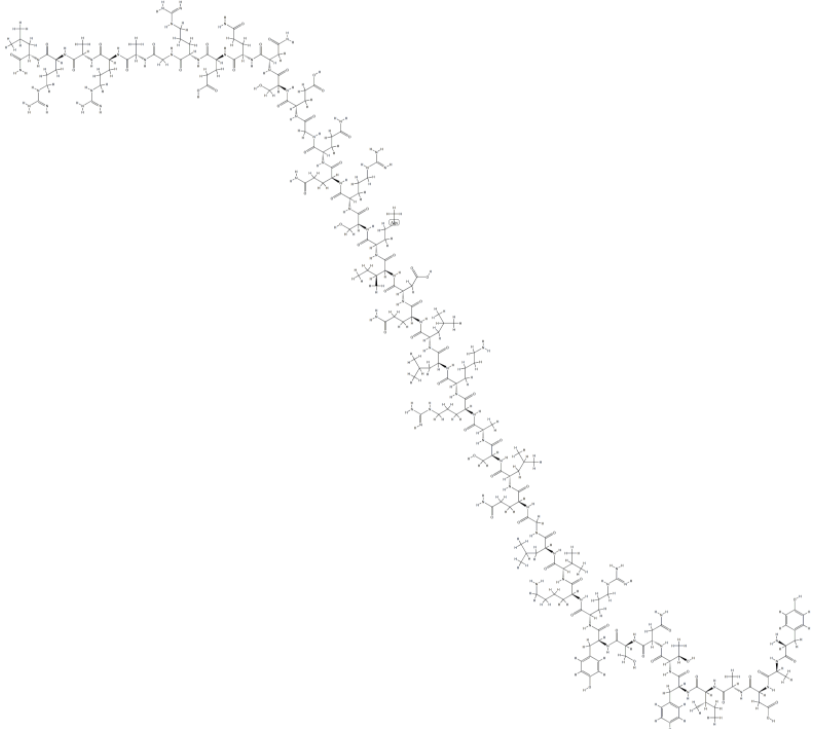 | | |
| --- | --- |
| English name | GRF (1-44) (HUMAN) |
| Chinese name | 生长激素释放因子 (1-44) |
| CAS NO | 83930-13-6 |
| Peptide sequence | Tyr-Ala-Asp-Ala-Ile-Phe-Thr-Asn-Ser-Tyr-Arg-Lys-Val-Leu-Gly-Gln-Leu-Ser-Ala-Arg-Lys-Leu-Leu-Gln-Asp-Ile-Met-Ser-Arg-Gln-Gln-Gly-Glu-Ser-Asn-Gln-Glu-Arg-Gly-Ala-Arg- |
| Molecular formula | C215H358N72O66S1 |
| Molecular weight | 5039.7 |
| storage temperature | 2-8℃ |
| purity | ≥98% |
| Package | 1mg;5mg;10mg;50mg;100mg,1g or according to customer's detail requirement. |
| Product English synonyms | SOMATOCRININ(HUMAN);SOMATOLIBERIN(HUMAN);YADAIFTNSYRKVLGQLSARKLLQDIMSRQQGESNQERGARARL-NH2;GRF(huMan)SoMatoliberin(huMan),rowthHorMone-ReleasingFactor(huMan),GrowthHorMone-ReleasingHorMone(huMan),GHRH(huMan),SoMatorelin |
What is GRF (human)?
GRF (human) is a hypothalamic polypeptide that stimulates the production and release of growth hormone by binding to the growth hormone-releasing hormone receptor (GHRHR) on prepituitary cells.
How to buy GRF (1-44) (HUMAN)  in the U. S.
Remetide Peptide Supplier specializes in the production and sales of peptides in the USA, as well as professional peptide R&D. Feel free to contact us if you have any questions or inquiries about GRF (1-44) (HUMAN) Peptides.
Hot line:+19498788363
Wechat:americhina
Email:amin@remetide.com